Book Title:

Social-Emotional Assessment in Schools

Subtitle: Concepts & Cases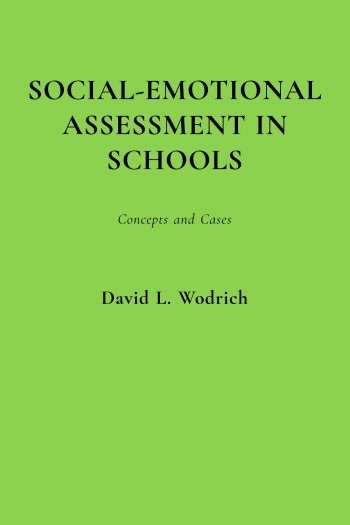 Book Description: Created as a text for graduate students, Social-Emotional Assessment in Schools: Concepts and Cases is equally well suited to current practitioners.  The book provides the following: (1.) modern concepts and theory, explained simply, to assure that practice has a proper foundation, (2.) tangible guidance about how to conduct social-emotional assessments in the context of contemporary school psychology practice, (3.) school-centered content congruent with the various roles filled by school psychologists, (4.) plenty of hands-on exercises to enable readers to develop their skills. Its 16 chapters represent a comprehensive treatment of the topic. An extensive Skills Workbook is available to support skill development. Two other documents related to this text, Reproducible Forms & Checklists and Instructor's Manual & Test Bank, are available from the author.
License:
All Rights Reserved